PSí Moto

PSí Hubik Story
14. 11. 2016
PSi Hubik? A brand that motorcyclists from all around the world wear today, began as a thought from an engineer named Libor Hubik. Who can say more about PSi then the owner and founder himself? What were all the challenges that Libor went through and what actually brought him to form PSi? We interviewed him personally so we could find out how it all began!

Motorcycles and all around them raise interest in community. When choosing a type of motorcycle you express your personal style. We can provide you even more originality reflecting your personality. We harmonize you and your motowear with a design of your motorcycle that all will guarantee your sufficient originality and nobody will overlook you.
WE MADE 48 954 ORDERS FROM MORE THAN 670,000 M² FABRIC AND LEATHER
CREATE YOUR OWN SUIT IN DESIGNER!
There is nothing easier and more entertaining than to open our DESIGNER and design your new leathers according to your ideas.
Step by step will our DESIGNER guide you through the drawing, measuring process to the final order.
Design my new suit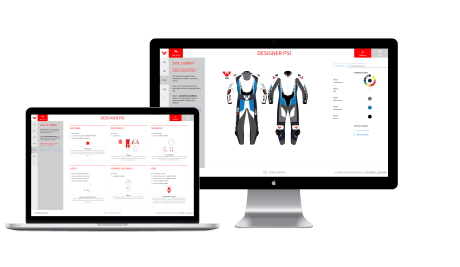 Czech manufacturer of motorcycle clothing. We produce and develop TOP motorcycle clothing for you since 1990. Motorcycle clothing PSí is proven by hundreds of bikers,

… and that all already for over 20 years.